A Vision for a Unified Korea
In 2014, Global Peace Foundation Chairman Dr. Hyun Jin P. Moon published an important book, The Korean Dream: A Vision for a Unified Korea. Looking at scholarly work on unification, Dr. Moon found that the focus on the Cold War paradigm, imposed on the Korean people after Korea's liberation in 1945, neglected the rich resources of common identity, history and culture that could be the basis of unity for the Korean people.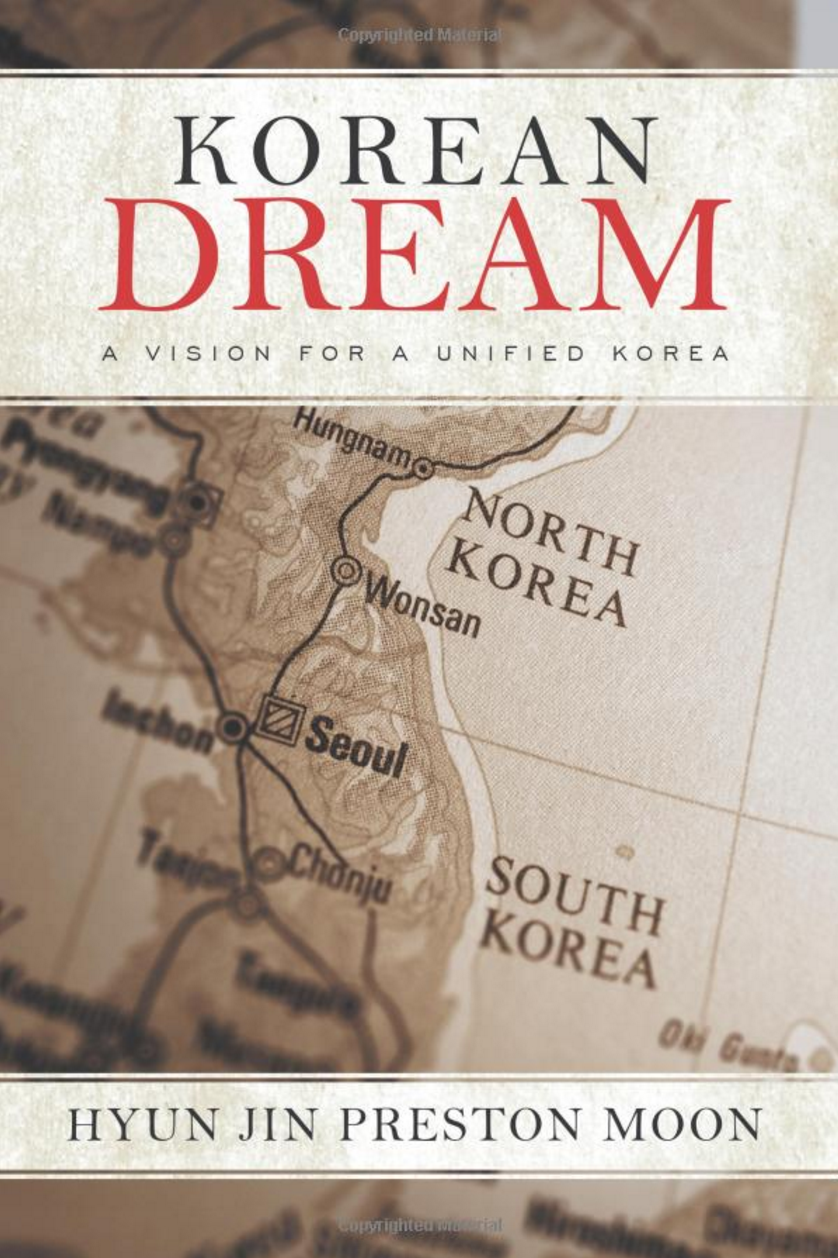 The book traced the roots of Korean identity to the legendary founding of Gojoseon, the original kingdom of Korea, and the ideal of Hongik-Ingan with its exhortation to "live for the benefit of all humanity." This ideal was to be implemented by governing the world with "morality and truth" (Ido-yeochi), thereby "enlightening the world with truth" (Kwangmyung-ise) and thus "creating a world of truth" (Jaesae-ihwa).
In Korean Dream, Dr. Hyun Jin Preston Moon presents an innovative way forward on the Korean peninsula. He explains lucidly why Korean unification is the ultimate answer to security, economic, and social problems created through 70 years of division. He goes a step further, offering a groundbreaking approach to peace rooted in the founding principles and cultural practices that have made Koreans one people for millennia.
Korean Dream highlights the importance of civil society organizations in promoting historical changes, and is a call to action to Koreans and their friends everywhere. Today, Dr. Moon is leading the way, inspiring an unprecedented coalition of groups to work for the long-cherished hope of a unified, peaceful Korean peninsula.